Engineering Services
A reputation achieved by our ability to respond and adapt to the ever changing needs of our customers, we provide our customers with fast, friendly but above all professional service.
High Quality, Ethically Sourced Materials
Your Satisfaction is Guaranteed
What we do
Bespoke Installations, Repairs, Fabrication, & Car + Motorbike Projects – See below!
Gates and bespoke entry automated gates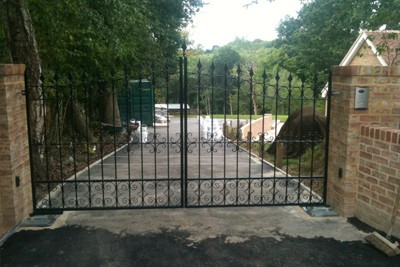 At T & S Engineering we are renown for our excellent hand crafted wrought iron gates and balustrades. Our gates and balustrades are often the finishing touch to many a fine property both here in the IK and in other parts of Europe, creating that all important first impression. Many of our gates are bespoke, design one off applications and manufactured on our site in Kent, and can also in many cases be fully automated. The wrought iron gates we produce are built to the very highest standards and can be galvanised and powder coated to your choice of colour and finish. Our installation team will ensure a perfect fit every time.
Bespoke iron gates
To your design requirements
Range of finishes
Powder coated colour options
Automated or manual opening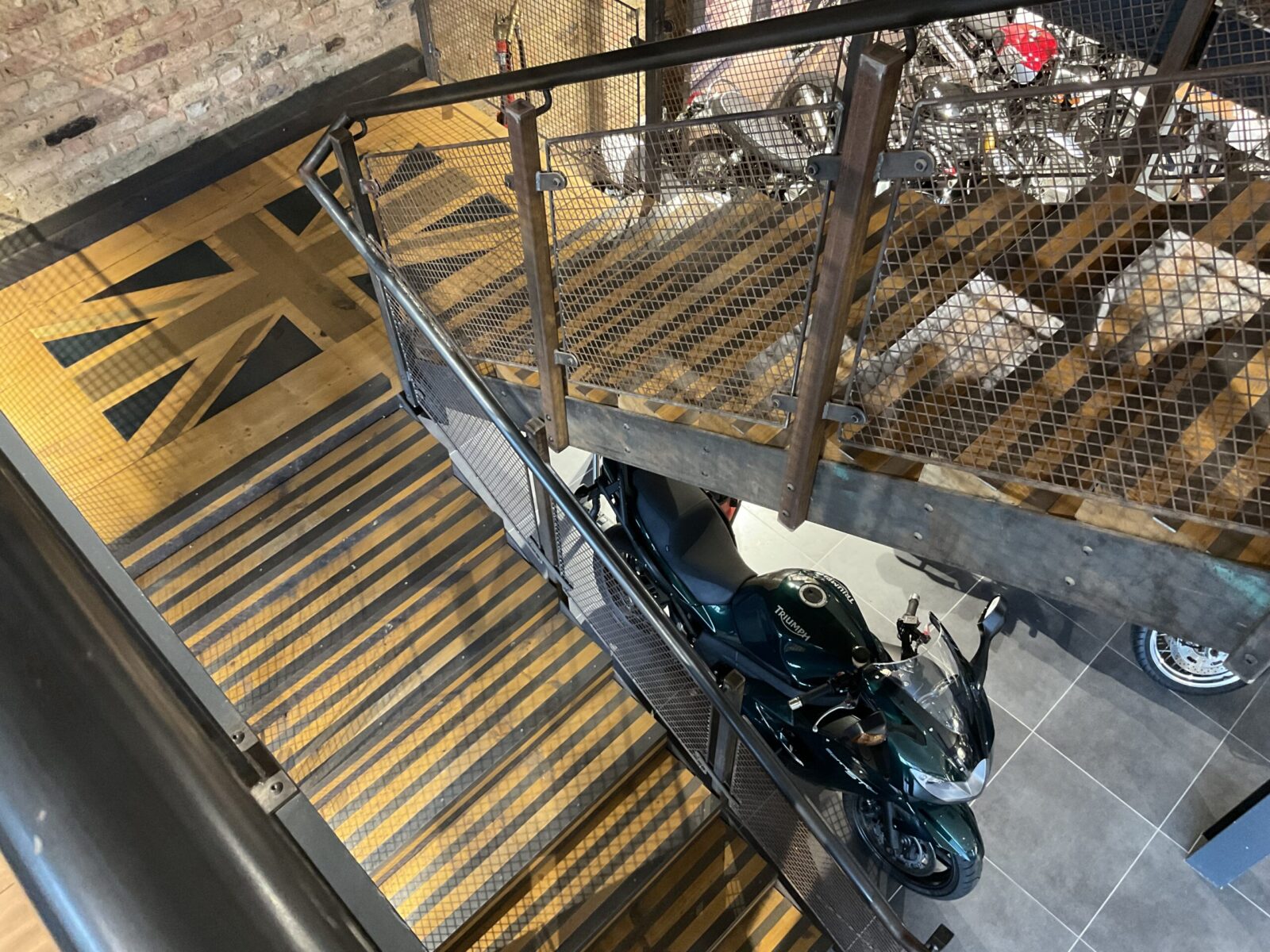 We manufacture staircases with platforms and handrails in either mild steel or stainless steel, designed to the clients exact specification whether for home application, shop or commercial premises. As you can see on our gallery, our work is produced to the highest standards and for some great British brands. We work closely with our clients to ensure what's manufactured and delivered is exactly what our clients are imagining and expecting. We are proud of our relationships and our clients often express how delighted they are with the finish staircases we design and manufacture at T & S Engineering. 
Bespoke staircases for all premises
Mild or Stainless Steel
Built to exacting requirements
Indoor or Outdoor installations
Various finishes available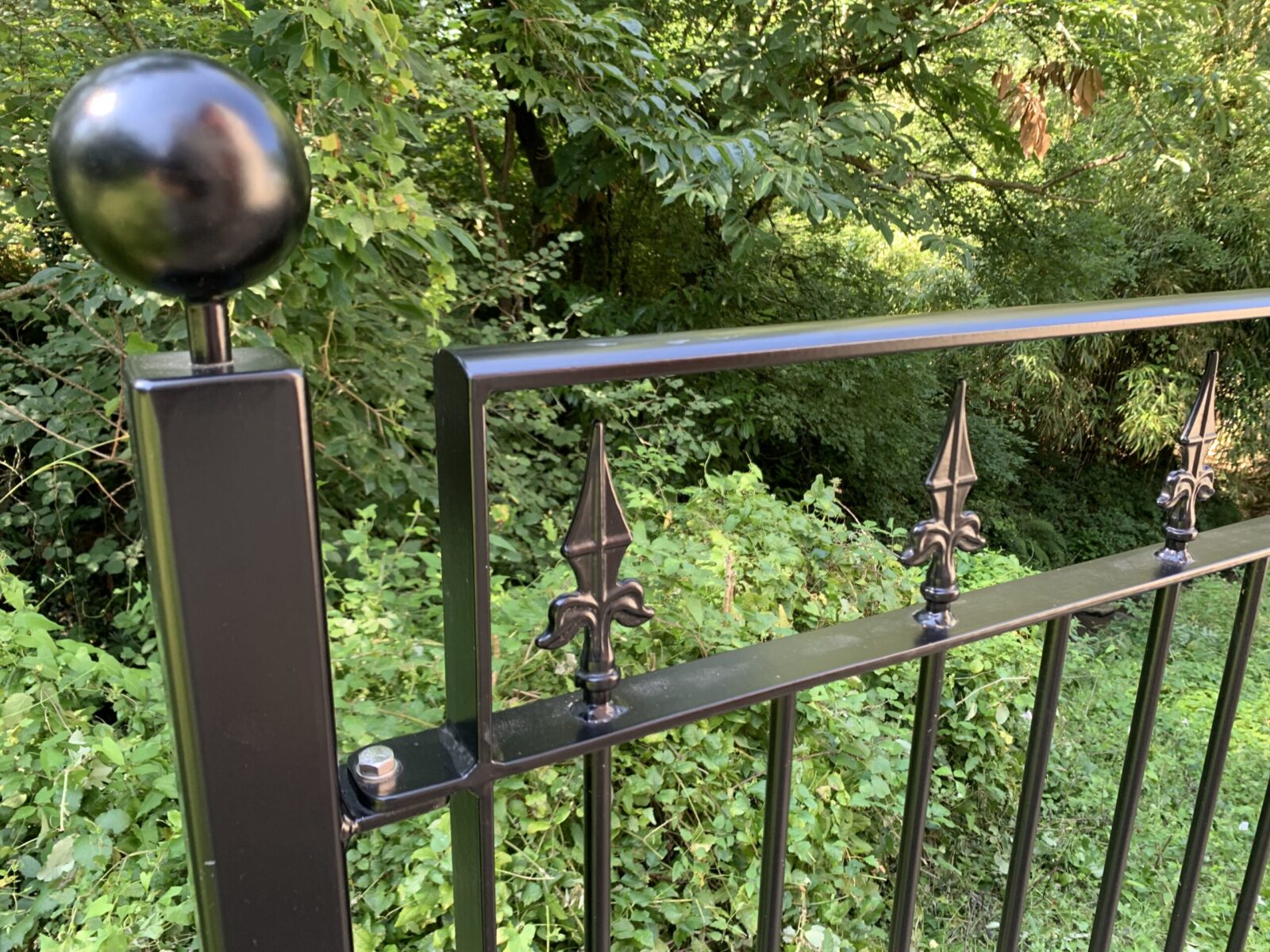 We design and manufacture hand rails and banisters for some of the most exquisite properties both in the U.K. and in Europe. We have recently completed a balcony on a lovely French chateau and the client was so delighted they have just ordered a new set of gates to follow the design style we created at T and S Enginerring for the hand rails at the Chateau . These were all delivered and installed in south wet France over a long weekend by our experienced and knowledgeable team.
The client requested that the railings were powder coated in black and all bolts used in the installation should be stainless steel to last for many years in what is a challenging area climate wise.
Hand railings and banisters can also be manufactured to any size in bright polished steel too if that's the clients preferred finish and the final application maybe on a more modern and contemporary property.
Bespoke hand rails and banisters

Mild Steel, Stainless Steel or Polished Steel

Range of finishes

Expert installation if required

To clients exacting requirements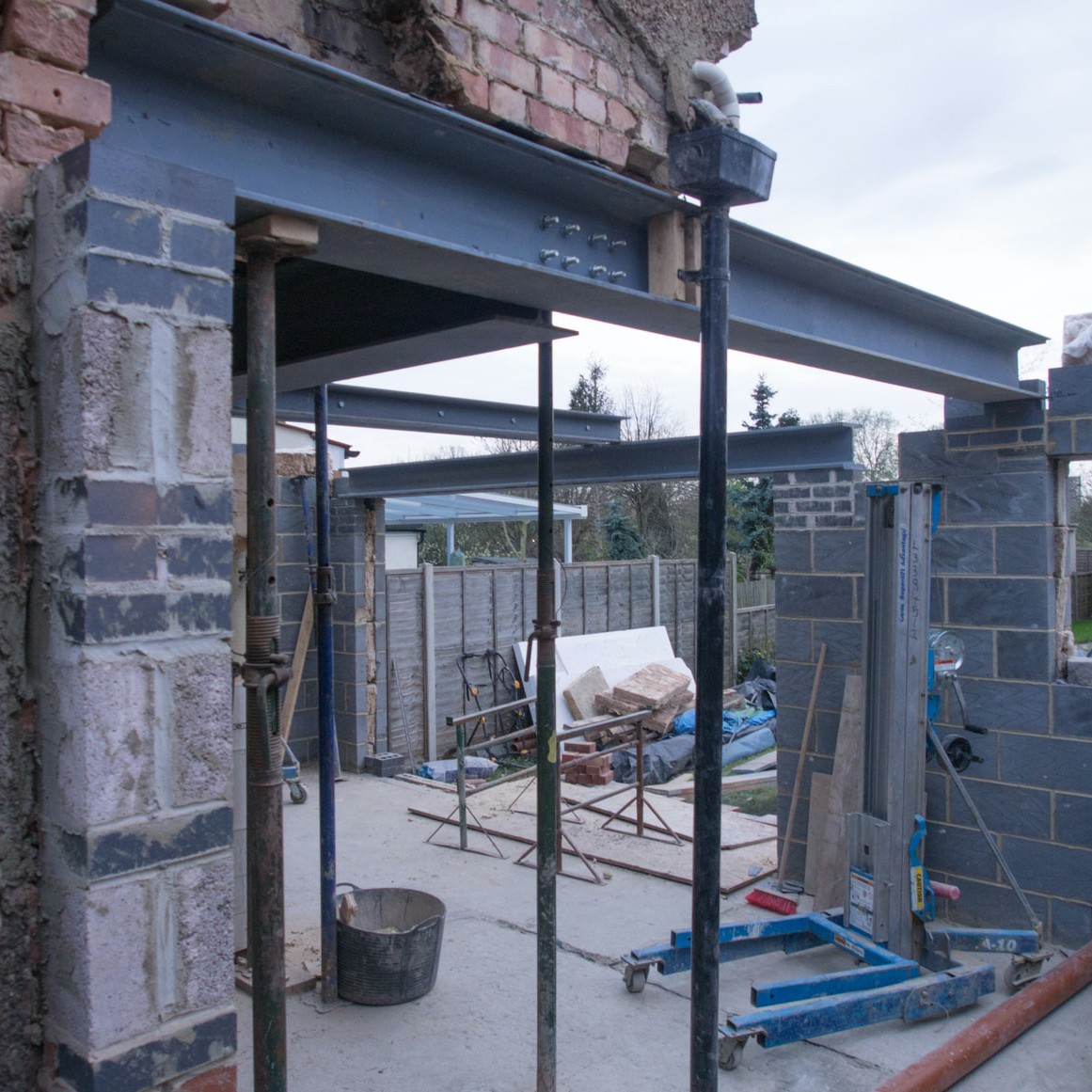 Over many years T and S Engineering have been asked to assist with fabrication and steel work for many client building projects including complete steel works for the build of a client garage and workshop area for a major three motorcycle brands Triumph, Harley Davidson and Honda for Kent's largest motorcycle dealer Laguna motorcycles.
The major frame work required for the initial steel structures is all designed and planned , delivered and erected as required by the team at T and S Engineering. We have built extension steel frame works, garages, manufacturing plants, and steel work for many other build projects working with architects and designers.
All the steel is cut to size and delivered to the clients site and then erected on site although in some cases some element of pre construction is completed at our works prior to delivery. If you have a building project coming up please call and we can chat through your exact building requirements and organise a site visit on a convent day for you.
Steel building construction
Steel support beams and eves
Interior steel framework
Retail steel mezzanine floors
Industrial steel frames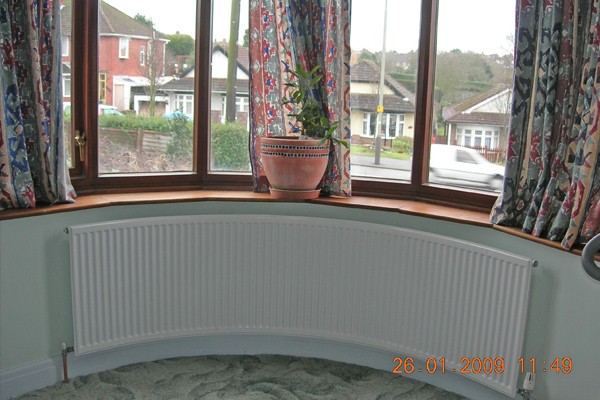 Living in the heart of the Kent countryside, we are used to working on oast houses that often require challenging specialist radiator application due to the circular shapes adopted by the designers at the time for the hop industry.
Radiators can be curved or angled to fit in clients bay windows or any location you may require. We just require a template measured to the exact specification and the client supply's the radiator and we will do the rest creating curved shapes as required. Convection and double radiators are no problem and all the radiators are tested after welding and undercoating to ensure they meet the highest possible standards.
If you are finishing a major oast project or have a circular room which needs radiators we would be delighted to assist.
Custom curved radiators
Bespoke angled radiators
Fully pressure and leak tested
Radiators for circular or oddly shaped rooms
Residential or commercial applications
Automotive and motorbike projects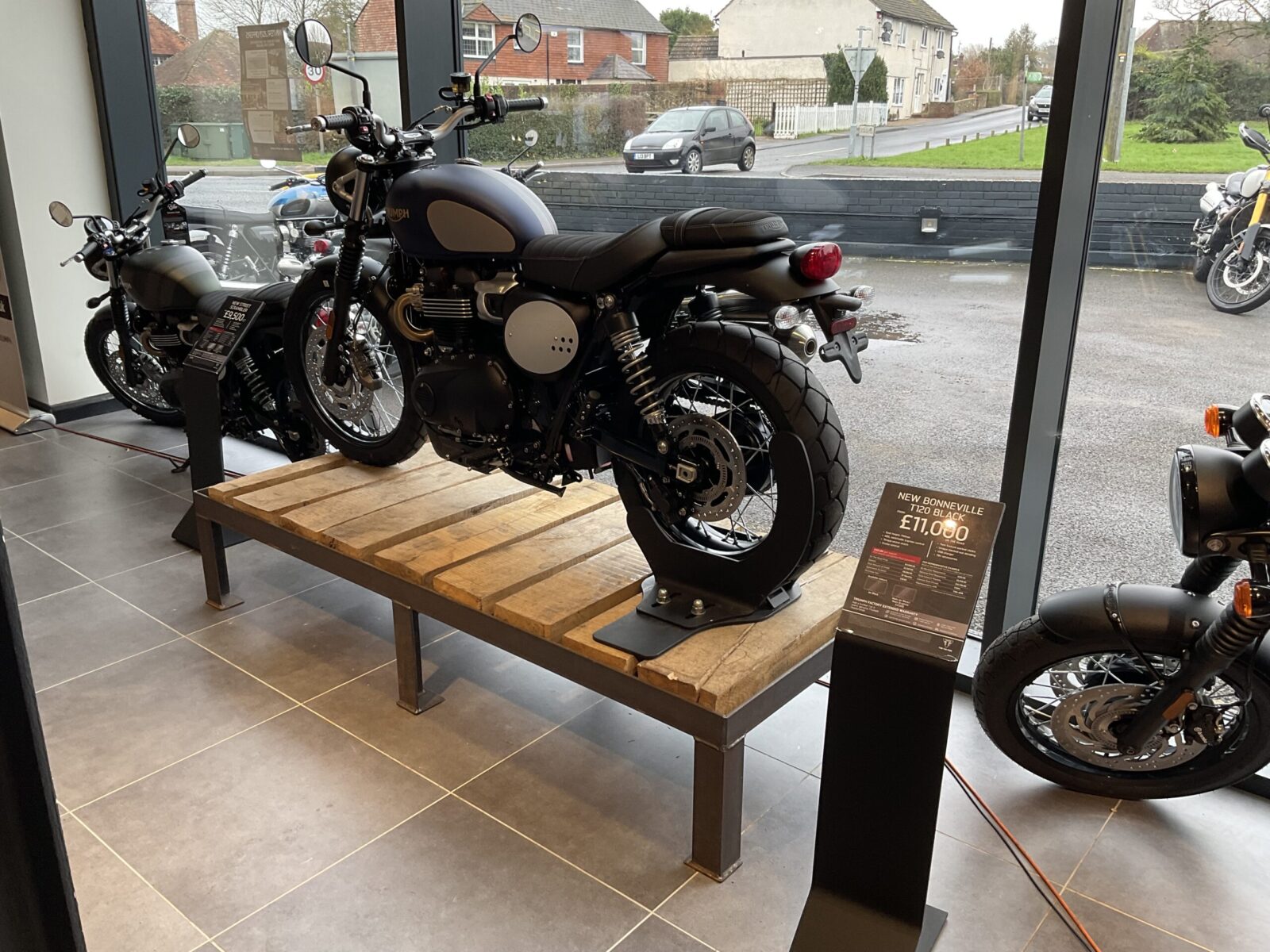 At T & S Enginering we are passionate about all things automotive whether it's two wheels or four. Our steel and fabrication work has been at the core of many a restoration project. We have fabricated panels for some of the most prestigious classic and supercars in the world including work on Bentley, Aston Martin and Lotus to name a few, but we are also well respected for our project work on Land Rover Defenders with comprehensive adaptions and alterations to the vehicles core structure lead by the clients motivation to produce a unique vehicle.
The passion for work on two wheels (motorbikes) runs deep within everyone who works in the team at T and S Engineering, as all the team are avid bike riders and have developed many years experience helping to create some of the most unique and challenging projects. Bespoke one of work in steel and aluminium and the detailed fabrication work of bespoke one off creations is a major part of the skill sets at the company. Fabricating and welding intricate design work on both chassis and exhaust systems are a major part of the work done at T&S and help owners to create a really outstanding finished product. We are able to see a project through to completion including all the final finishes including power coating and chrome applications. If you have a unique bespoke vehicle that requires any of the above services please call today and the team will be delighted to assist.
Custom motobike component & frame fabrication
Bespoke car building
Special project fabrication in steel or aluminium
Custom exhausts
Classic car restoration and panel fabrication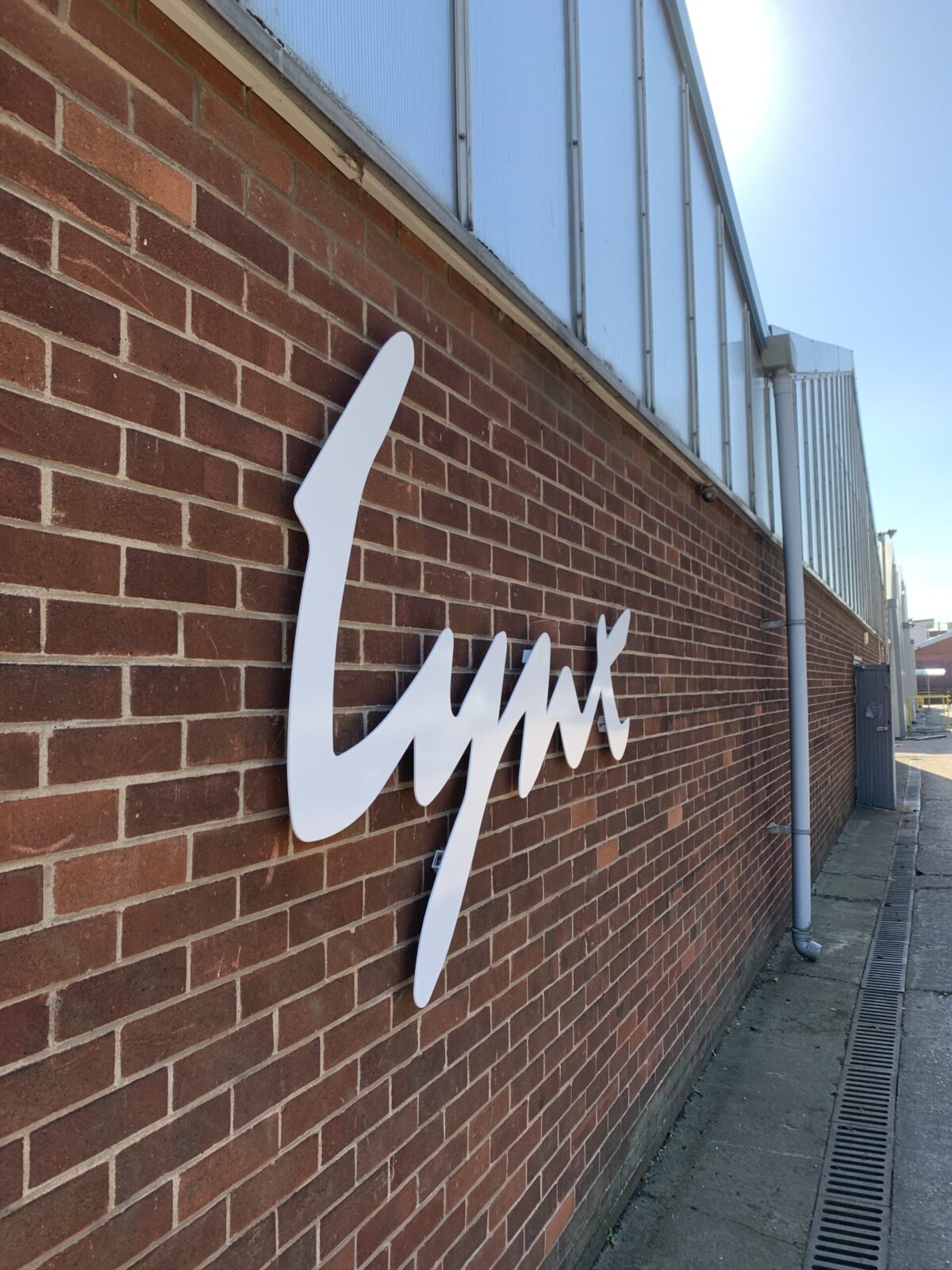 The company produces and designs one-off or limited run bespoke metal signage in steel or aluminium in most cases for commercial applications including manufacturing plants, shops and other commercial premises. Working in conjunction with internal design teams on many prestigious brand applications. Designing, manufacturing fabricating and installing signage is a key part of the work produced and manufactured at T and S Engineering.
Projects can often involve challenging installations and high buildings and we ensure that all the best plant is hired at the point of installation to ensure the project is delivered on time and to budget. We always have a site visit to ensure measurements and challenges are taken into consideration at the start of any signage project. If you are looking to to support a signage re-brand or change of corporate identity we look forward to hearing from you and helping to support your bespoke signage project. 
Custom signage for commercial purposes
Mild steel, stainless steel or aluminium
Precise fabrication to match designs
Installation services available
Various finishing options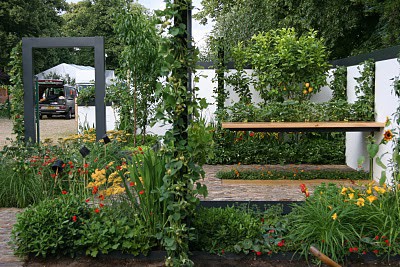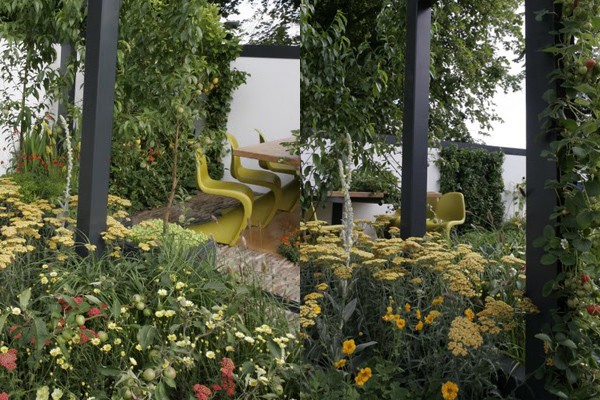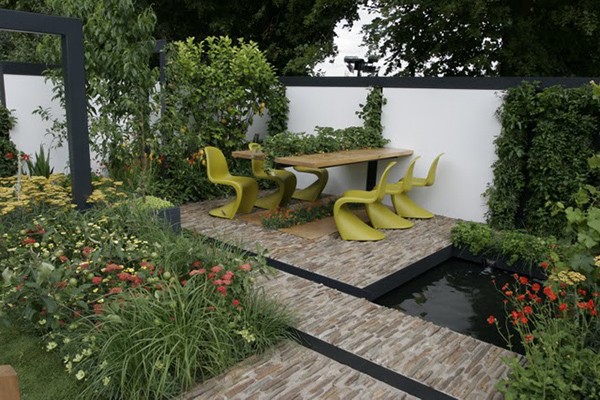 T and S Engineering were recently commissioned to work with one of Kent's biggest colleges (Hadlow college), to work along side their team for an entry to the prestigious Hampton Court gardening show, entering "The best small garden" award category. We worked along side the designers to achieve the look and feel they required for the event and we were delighted that Hadlow college won the gold medal winning show garden award of the year. Interpreting the designers brief in this case was very important and the garden really captured a modern and contemporary feel. Being associated with this success made us very proud at T & S Engineering and we were delighted that Hadlow College won this prestigious award and our steel and fabrication work on the project assisted in achieving the top award.
Custom steel work for all events
Built to client requirements
Design services available
All projects considered
Award winning finishes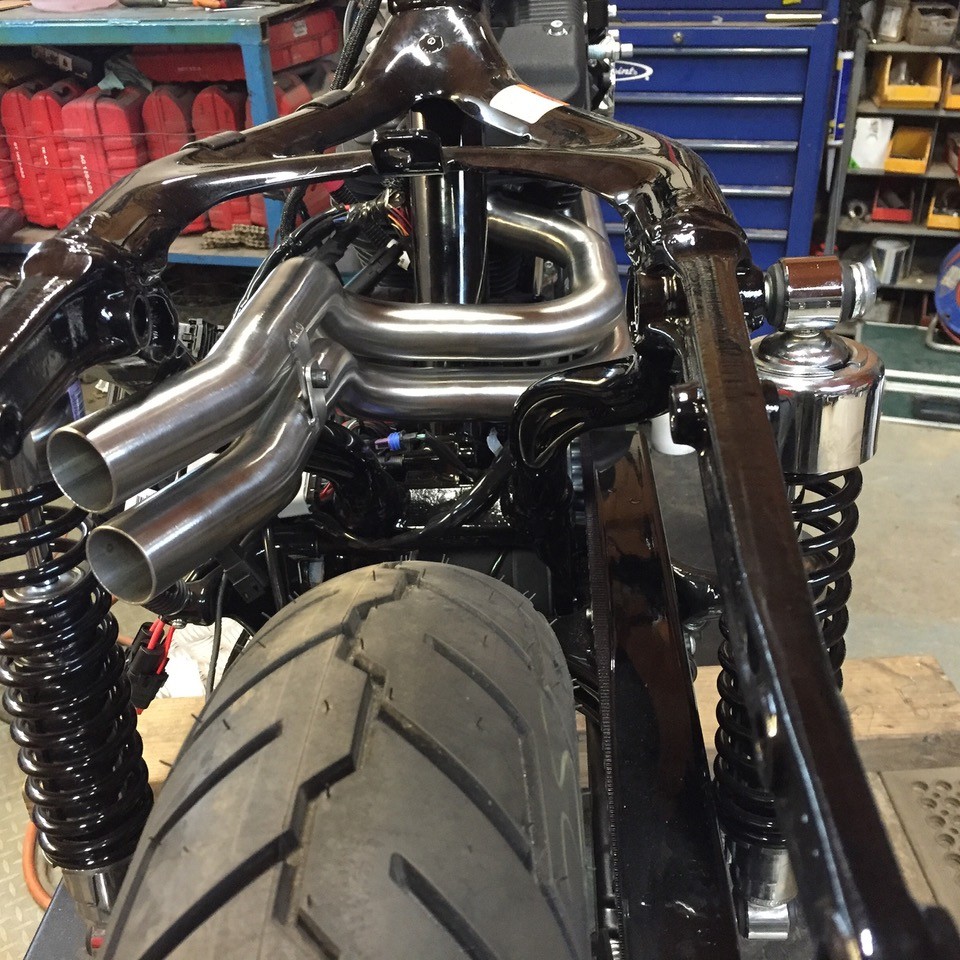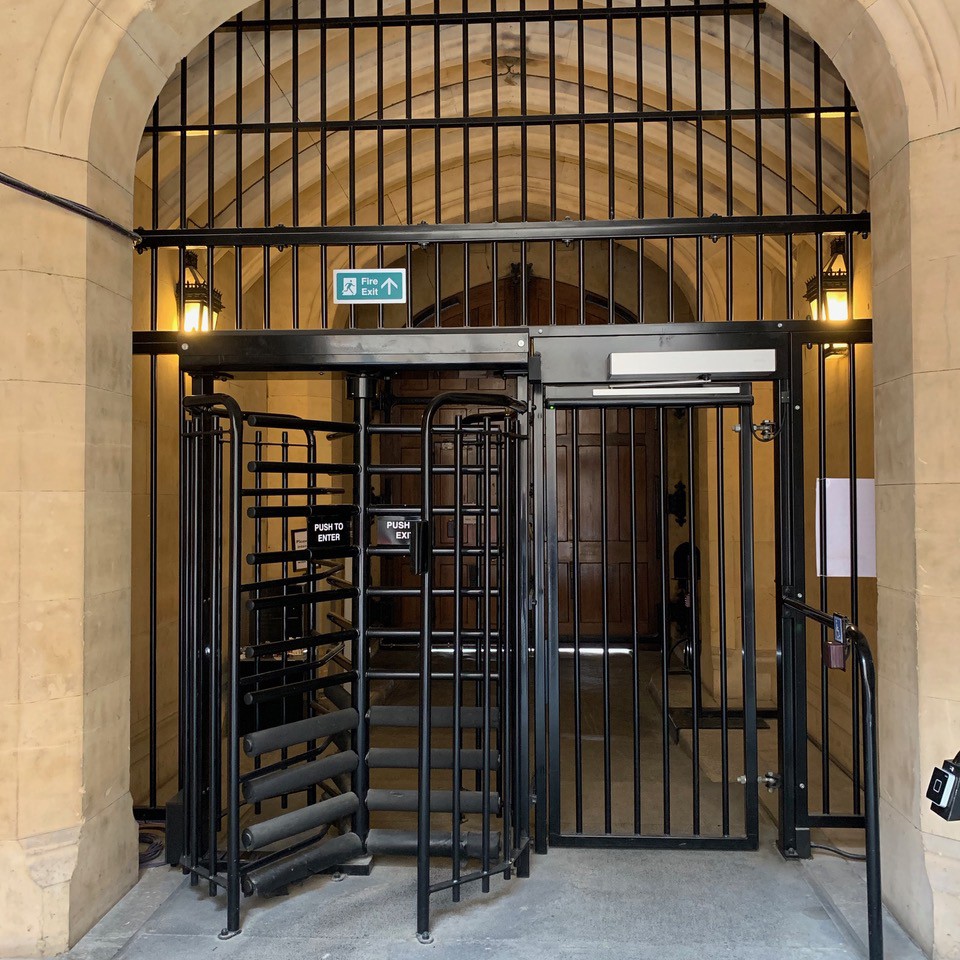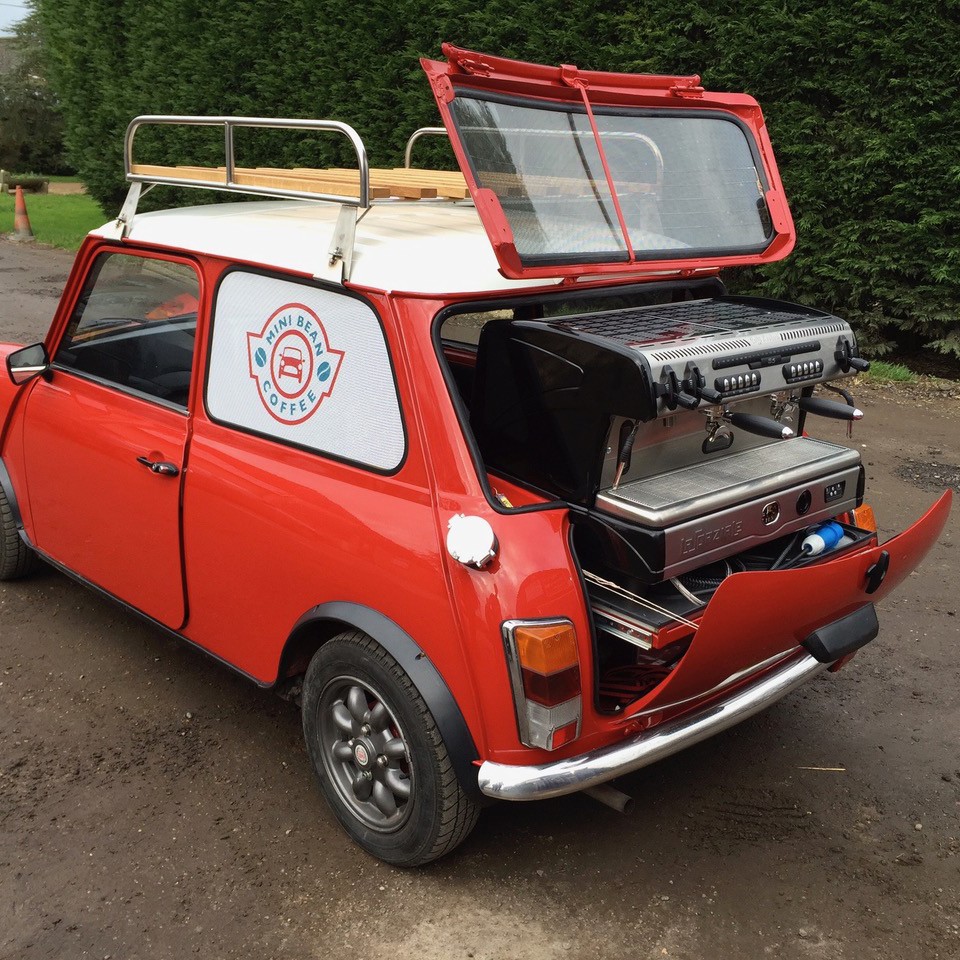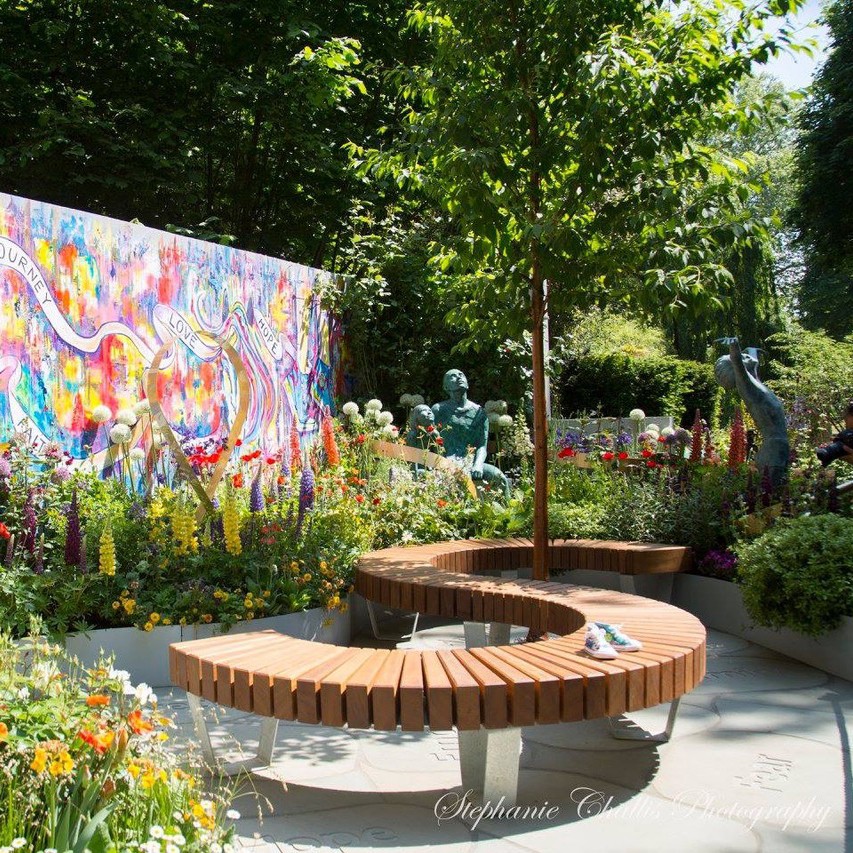 Bespoke Handrails & Balustrades
I am delighted with the handrails and wrought iron work provided by T&S Engineering. The company interpreted my brief really well and produced a great design. The railings were then manufactured and finished to a very high standard and installed exactly at the time agreed, so please thank the team for a great job.
Mike Adams
Custom Staircase & Walkways
I wanted to say a huge thank you to Tim, Steve and all the lads at T&S Engineering. Over the years we have used T&S for a wide variety of jobs.
From a bespoke residential staircase & railings to agricultural structures & repairs. Their skill and passion comes through in every job they produce. I wouldn't hesitate in recommending their services to anyone. Not only do they show great craftsmanship, they are also highly professional, knowledgeable & friendly. 100% recommended.
Sarah Wickham
Custom Staircase & Walkways
It's always tricky finding someone accommodating enough to build custom metal parts and I am very pleased to say the guys at T&S Engineering couldn't have been more helpful - plus their work is outstanding!
Steve